People & Prices
Why does Cophall Parking stand out? Because of our people and our prices Both will make you smile.................
New Car Park
Cophall Parking Gatwick - just gets bigger and better....
Cophall Parking Gatwick has expanded and proud to have opened another fully secure Car Park!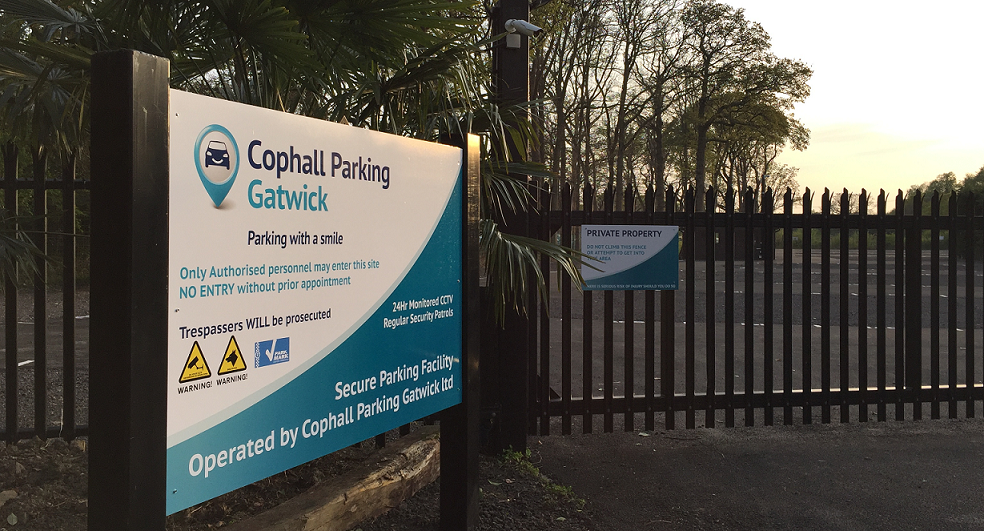 Due to popular and increased demand from so many of our satisfied and returning customers - our Car Park is filling up faster than ever………
But please don't worry………
Cophall Parking Gatwick is excited to announce that we now have another new car park…….
To help keep up with demand & to keep all of our lovely customers happy & more importantly keeping your car safe and sound.
And before you ask – YES, of course, it is of the same very high standard:
YES – it is 'Park Mark awarded'**
YES – it is 'Gatwick Approved'
YES – it has 24 hour CCTV
YES – it is fully secure
So this Summer we shouldn't have to say 'Sorry we are full'
But just in case - don't forget, it's always best to book early
**The Park Mark® accreditation is granted to car parks that have achieved the requirements of risk assessments carried out by a specially trained Police Crime Prevention Officer. This ensures that:
The car park has appropriate planning permission
The car park operator has full appropriate insurance
The car park has been passed as secure to hold clients cars
The car park has sound management procedures to ensure the safety of your car
Cophall Parking - looking after you 24 hours a day!